The Advancement Department is looking for help in the following areas:
Church Relations - help us connect with more churches in the community

College Outreach - help us reach potential patients and volunteers at our local colleges

Events - helps us coordinate annual fundraiser and other events

Mailings - help fold, seal and address envelopes and coordinate bulk mailings
Baby bottle campaigns - help us sort change from campaigns and prepare bottles for upcoming campaigns
General office assistance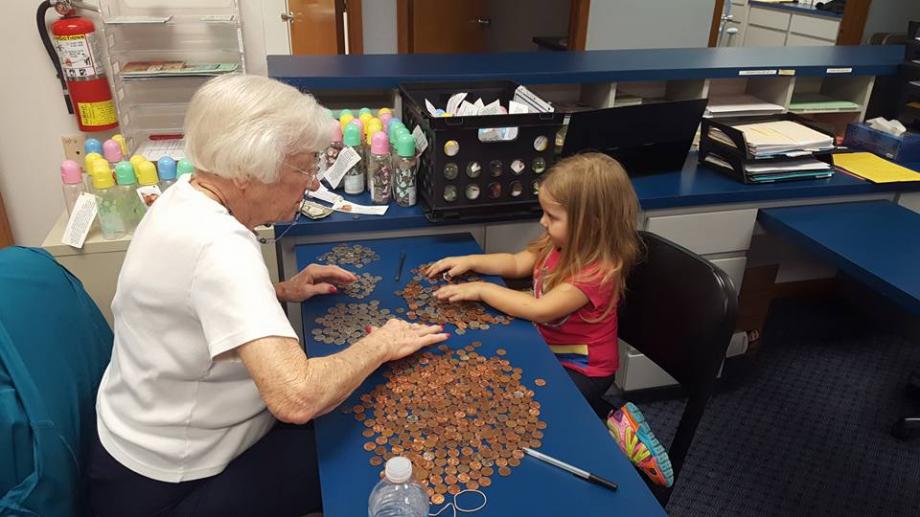 Volunteers of all ages can help us fulfill our mission. Here, our youngest and youngest at heart volunteers sort baby bottle change together. Judy and Molly are a great team!