Latest News from Options for Women
Planned Parenthood in Winter Haven Closes!
February 28, 2016
T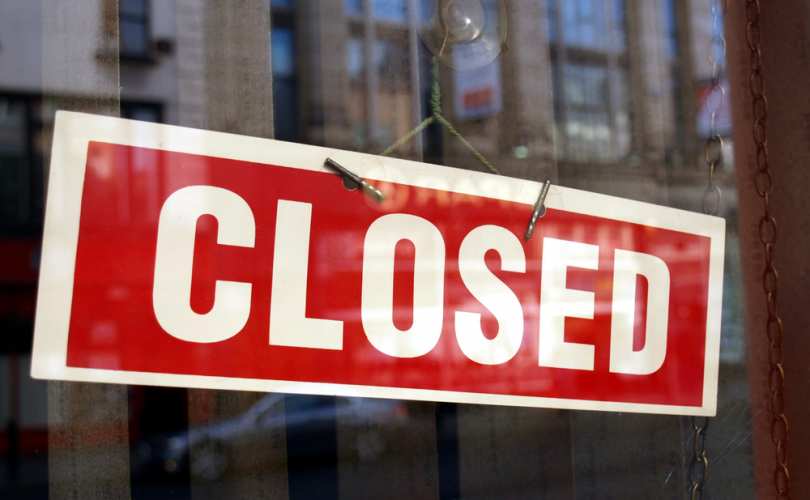 he Planned Parenthood clinic in Winter Haven has closed! Thank you to all of the pro-life supporters in Polk County who have prayed, and protested, and used their voices to help make that happen.
The Winter Haven location was the only Planned Parenthood location in Polk County that performed surgical abortions, offering them through 16 weeks of pregnancy, as well as dispensing the abortion pill. The clinic's staff will be merged with the staff at the Lakeland location, which does not report doing abortions. However, we'd like to point out that dispensing the abortion pill, known as RU-486 is not included in abortion statistics in Florida because it is not considered a medical procedure.
The Florida legislature is currently working on a budget that guarantees no state dollars go to Planned Parenthood. In light of this, Planned Parenthood said that closing their Winter Haven facility made the right fiscal sense.
That most likely means that the number of abortions they were performing greatly decreased, lowering their profit margin. And without government assistance, they could no longer justify keeping the clinic open.
We think this is largely in part to the work and prayers of pro-lifers here in Polk County. You made your voices heard and you showed Planned Parenthood that women deserve much better than what they offer. You know that when a woman is faced with an unplanned or crisis pregnancy, she may feel that abortion is her only option. But, when shown that there are resources and people to help, that same woman will often opt for something other than abortion.
How do we know? Because 89% of the women we served last year chose life for their babies. We saved 243 babies last year. And it is precisely because we do the opposite of what Planned Parenthood does.
We love the women we serve – no matter their circumstance, no matter their thought process, no matter what. We show them that parenting is a real option for them, and show them why and how they can do it.
But we also show them the reality of abortion. While many may only consider the monetary cost of an abortion, there are very real physical, emotional and spiritual side effects and consequences that can accompany the decision to abort. We see it in the women we serve who have had a previous abortion.
But when Planned Parenthood looks at the women they serve, they see dollars. Planned Parenthood profits off of a woman's decision to end the life of her child. But when women realize that abortion is not their only option, those dollars go away. And with it, Planned Parenthood's doors close.
It's a trend we're seeing nationwide. We rejoice in the news that clinics around the country are closing, because we know that women deserve much better than abortion. And no matter what Planned Parenthood may say, they are in the abortion business. But the tide is turning, and soon, that is going to be a very bad business to be in.
So to all of you, we say thank you. Thank you for your prayers, your voices and your work to help ensure that women in Polk County get the compassionate and honest care they deserve.
back